Cliff security helps you create a safe environment by putting both your own and customers
mind at ease with our tailored services that fit your individual needs.
WE PROVIDE THE BEST

CLIFF SECURITY SERVICES
Let the expects at Cliff security help you create that safe
environment by putting both your own and customers mind at ease.
Quality Only Happens When you Care Enough To Do Your Best.

Corporate Office
Security

Cliff Security offers reliable, professional and service-orientated security guards to deal with your security requirements who are the most suitable for the role.


Our CCTV technicians are trained to implement integrated solutions to provide you the ability to record, capture, and review all activities on your property. Clients have the ability to view the cameras and recorded images over their existing network or over the Internet.


We offer comprehensive construction and development security solutions for construction sites nationwide, which includes manned guards based at your premises. We also specialise in providing professional dog security services to ensure public safety and customer satisfaction to a broad range of clients and sectors. We continually train our dog handlers to the latest standards to ensure our service maintains its high standards.


A welcoming and friendly reception service leaves a good impression to visitors and makes them feel comfortable to return. We believe in providing exceptional customer care.


For businesses looking to maintain a high level of security and safety at their premises or site, but who do not have the requirement for a static security officer at all times. Our mobile patrol service is the most cost-effective, efficient alternative to the presence of a static security guard.

Our
Pro
Services
Are
Fast
&
Reliable
WHAT THEY SAY
TESTIMONIALS
Cliff Security is doing a great job for us. They are punctual, professional, cordial, very conscientious and observant. They have made suggestions that were value added and follow our instructions meticulously. We are pleased with the service these two officers are providing on a daily basis.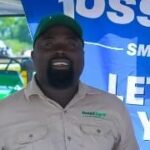 RALPH CHINANZVAVANAFossil Agro
I am pleased with the performance of the Cliff Security Services staff assigned to our facilities. The management responds quickly to instructions and needs. I would definitely recommend Cliff Security to others.

DAVID MAXCroco Motors
Our company has been doing business with Cliff Security for a very long period of time. They have been extremely accommodating and professional at all times. We don't know what we would do without their services. I would be happy to give them a recommendation any time!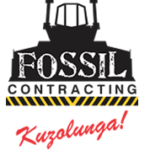 RONALD MASHURAOperations Director - Fossil Contracting
GET YOUR FREE CONSULTATION NOW!